Therapeutic gymnastic
One of the diseases of civilization is the sedentary lifestyle. For the treatment of movement disorders the therapeutic exercise is the best. The physiotherapists perform gymnastics, both individually and in groups.
Individual gymnastics price: 16,18 EUR, Therapeutic gymnastics in group price: 8,53 EUR
McKenzie treatment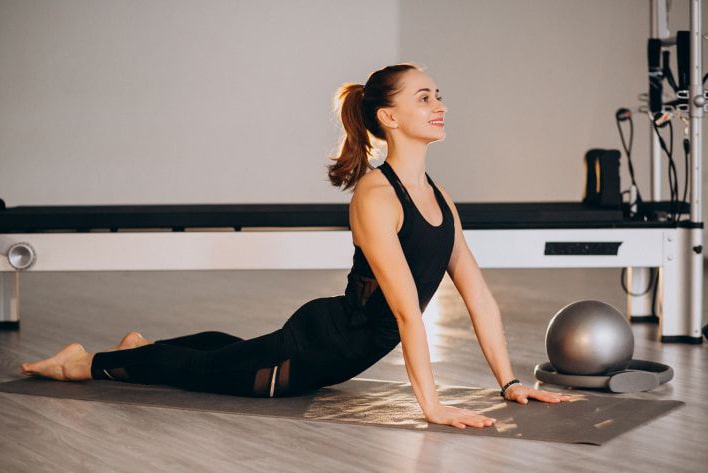 Special examination and therapy method developed by Robin McKenzie physiotherapist from New Zealand for treating spinal problems. Treatment emphasizes the patient"s own practices. Suitable for treatment of spinal hernia.
Price: 20,29 EUR
Mobilisation of joints and soft parts
During this treatment we use classic massage techniques on the muscles around the joints, on the tendons and on the ligaments connecting it with streching and special mobilization of that body part. We influence the tone of the area towards a positive direction with the clasps and we can reach a pleasant, relaxed, pain-free condition. It is recommended for joints that are in various states of wearing away, also for cases of traumas and restricted movements after operations.
Price: 17,06 EUR
Combined spinal treatment on a Finnish therapetic chair
The effectiveness of stretching therapy is based on two processes: stretching and relaxing the back muscles and reducing the pressure on the vertebral disc. The innovative design of the Finnish therapy chair makes it possible to provide this effect less stressful than other devices that utilize the power of gravity, which is enhanced by active exercises guided by a physiotherapist.
Price: 11,76 EUR
Individual therapeutic gymnastic with manualtherapie
The treatment is performed on the recommendation of a doctor. The physiotherapist will perform a condition assessment and then use tissue relaxation fascia techniques accordingly. It achieves the desired result with special catches on the bone and joints. Recommended for spine, limb pain, pinching, muscle tightness.
Price: 25,59 EUR